PROGRESS PORTSMOUTH supports these candidates for 2021 City Council
Jo Kelley
During her run for Council in 2019 -- she missed winning a seat by only 55 votes! -- Joanna (Jo) Kelley talked about growing up in New Hampshire. She was raised primarily in a foster care system that made it hard to put down secure roots. As a young woman, however, Jo finally found the place she wanted to establish those roots: Portsmouth.
Today, Jo -- a resident of Atlantic Heights -- is a successful young African-American business owner in downtown Portsmouth, a friendly face at her Cup of Joe café on Market Street. She understands the routine challenges that come with a small business in a bustling town. She has also demonstrated she can navigate her way through once-in-lifetime challenges like the COVID pandemic. When the City Council was slow to act, Jo was one of the first business owners in Portsmouth to call for expanded outdoor dining to help cafes, restaurants, bars and retailers survive the catastrophic effect on business.
When Black Lives Matter rallies spread across the nation in the early summer of 2020 to demonstrate revulsion at the murder of George Floyd, Jo played a major role in organizing and addressing a large peaceful protest in Market Square. She made it clear she had become a community leader. PROGRESS PORTSMOUTH is confident that Jo will bring that kind of leadership to the next Council.
To learn more about Jo's campaign and her ideas for Portsmouth, visit her on Facebook.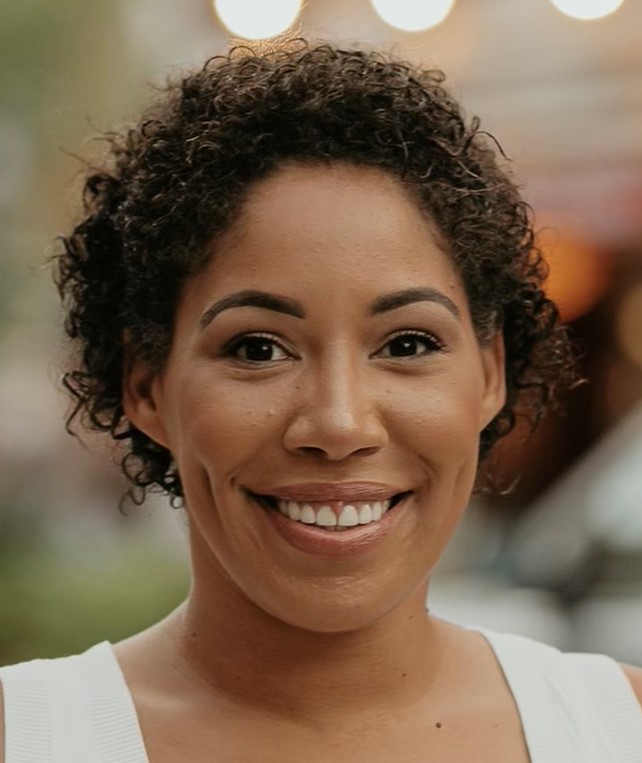 Byron Matto
Meet Byron Matto: husband, father of Ethan, Aurora, and Griffin. After growing up in West Hartford, CT, he studied political science and philosophy at Southern Oregon University. He moved to Portsmouth in 2012 and works as a software engineering manager. Residents attending Council and board meetings will recognize his face, voice, and his intelligent grasp of city issues through his comments.
Byron Matto believes a strong community and high quality of life for all requires smart, responsive, forward-looking local government. With two children already in Portsmouth's public school system, and a third soon to follow his siblings, Byron:
Cares deeply about the quality of our schools
Wants to protect the budget that enables our high standards
Believes our council must focus more on key issues such as land use policy, climate action, and municipal economic resilience.
Follow Byron on Facebook.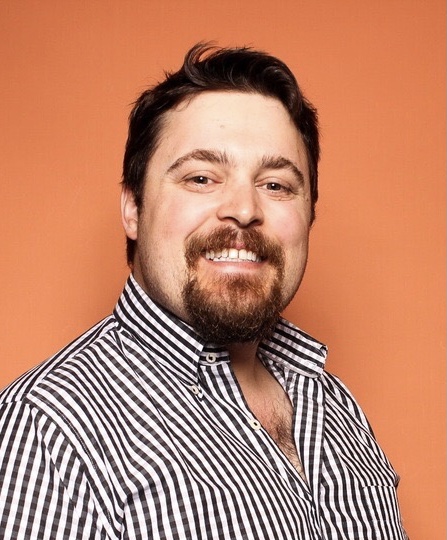 Beth Moreau
Beth Moreau is a lifelong New Hampshire resident. Raised in Dover, she has loved living in Portsmouth for the past 21 years. Beth holds a Bachelor of Science degree from Southern New Hampshire University and a Juris Doctor from New England School of Law. Beth is a successful owner of a Portsmouth-based business that she established in 2012. Beth and her husband share their house with two cats they adopted from a local shelter.
Beth has been an active member of the Portsmouth Planning Board since 2013, influencing smart growth and affordable housing initiatives in the city. She also serves on the Rockingham Planning Commission, ensuring that regional development issues that may affect Portsmouth are fully understood and mitigated.
Beth possesses the background and skills needed to work with other councilors and city staff in evaluating all of the issues facing the city, and developing policies and solutions that work best for all of the citizens of Portsmouth. Beth is especially passionate about affordable housing, the effects of climate change, and sustainable development.
Follow Beth on Facebook.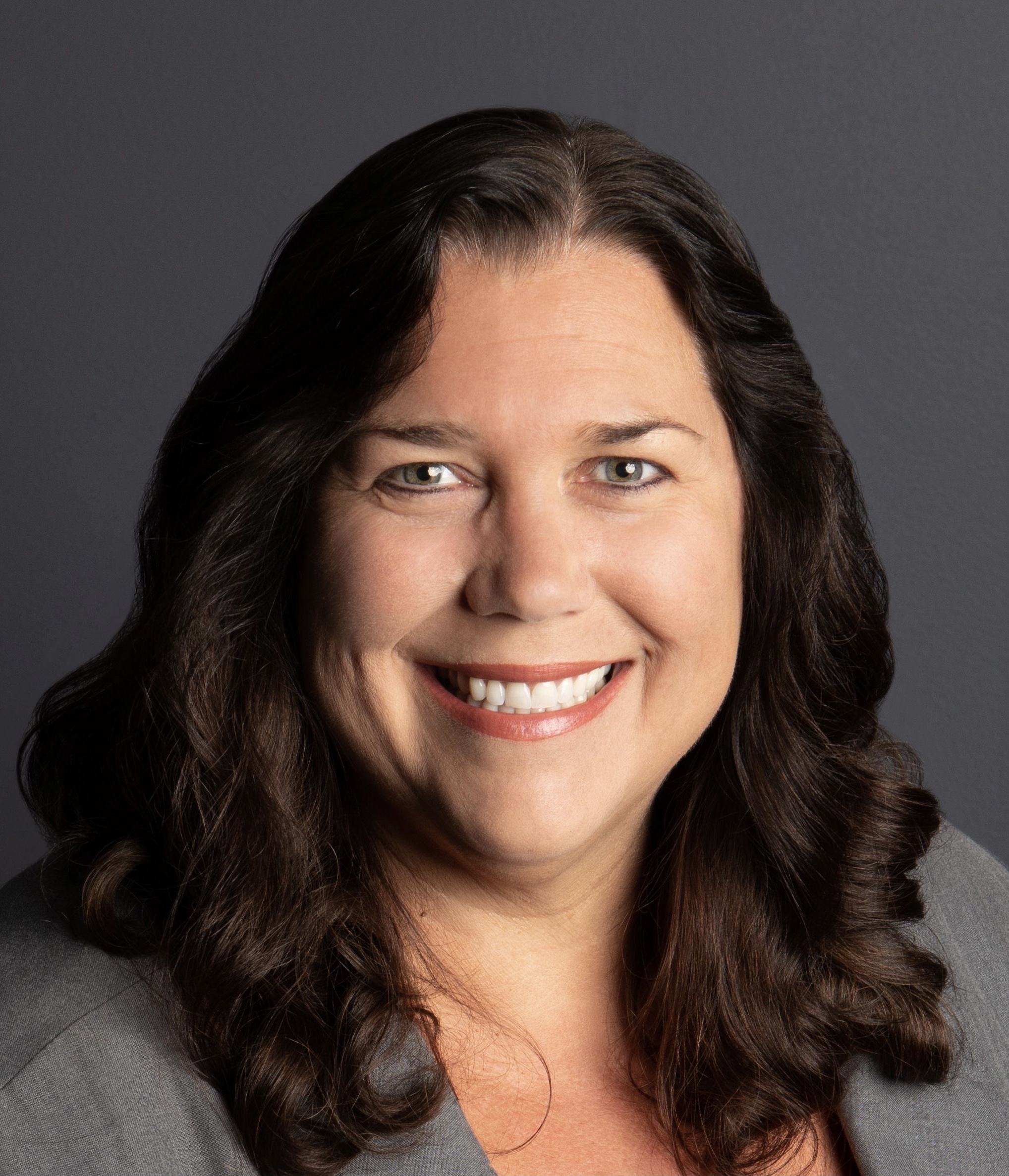 Deaglan McEachern
Deaglan McEachern, a born leader, will help bring out the best from a new Council, leaving personal agendas at home. Deaglan was born and raised in Portsmouth, home to generations of his family. His family has distinguished itself in local politics and Deaglan has an intuitive feel for both historic and modern Portsmouth. A young man with a young family, Deaglan will be an ally for every family in town. Unafraid of the 21st century's challenges, he will help create forward-looking policy.
Deaglan was raised in Portsmouth. He lives with his wife, Lori and daughters, Tiernan and Aurelia across the street from the house his grandfather built in 1940.
​McEachern is currently serving his first term on the City Council where he has fought to bring a level headed approach to city government. He works in the technology sector, managing New England for Yext Inc, a publicly traded software company. He received his BA in History from the University of California, Berkeley and his Masters in History from Cambridge University.
Before working in the technology sector, Deaglan spent 10 years on the United States rowing team where he represented the United States at the World Championship level. During this time, Deaglan received his Masters degree in History from Cambridge University in the United Kingdom. At Cambridge, Deaglan was elected President of the rowing team, where he led the University to victory against Oxford in the famous "Boat Race" in 2010. Deaglan received his undergraduate degree from the University of California, Berkeley.
McEachern is the son of Paul and Shaun McEachern and a proud resident of the Creek neighborhood.

Andrew Bagley
During the past year and a half of the pandemic, Andrew Bagley was deeply involved in all things Portsmouth; participating in city council meetings; sitting in on task force meetings; volunteering as the Secretary of PopUPNH; and helping with the Design Alliance Professionals who cleared a path for outdoor dining.
This involvement has taught him a lot about the needs of the citizens of Portsmouth. Now understanding those needs, he's running for City Council.
He works in the field of engineering precision optics and nanotechnology. Success in his work is based on collaboration and problem-solving. He'll bring these skills to the council dais, along with respect for the expertise of others and with civility towards the different views of others.
He believes that a long-term vision and planning for growth can be balanced for the maximum benefits of the residents off Portsmouth. Andrew is proud that Portsmouth has almost four hundred years of European settlement behind us; and he wants to play a role in building on that history as our city moves into the centuries ahead.
Follow Andrew on Facebook.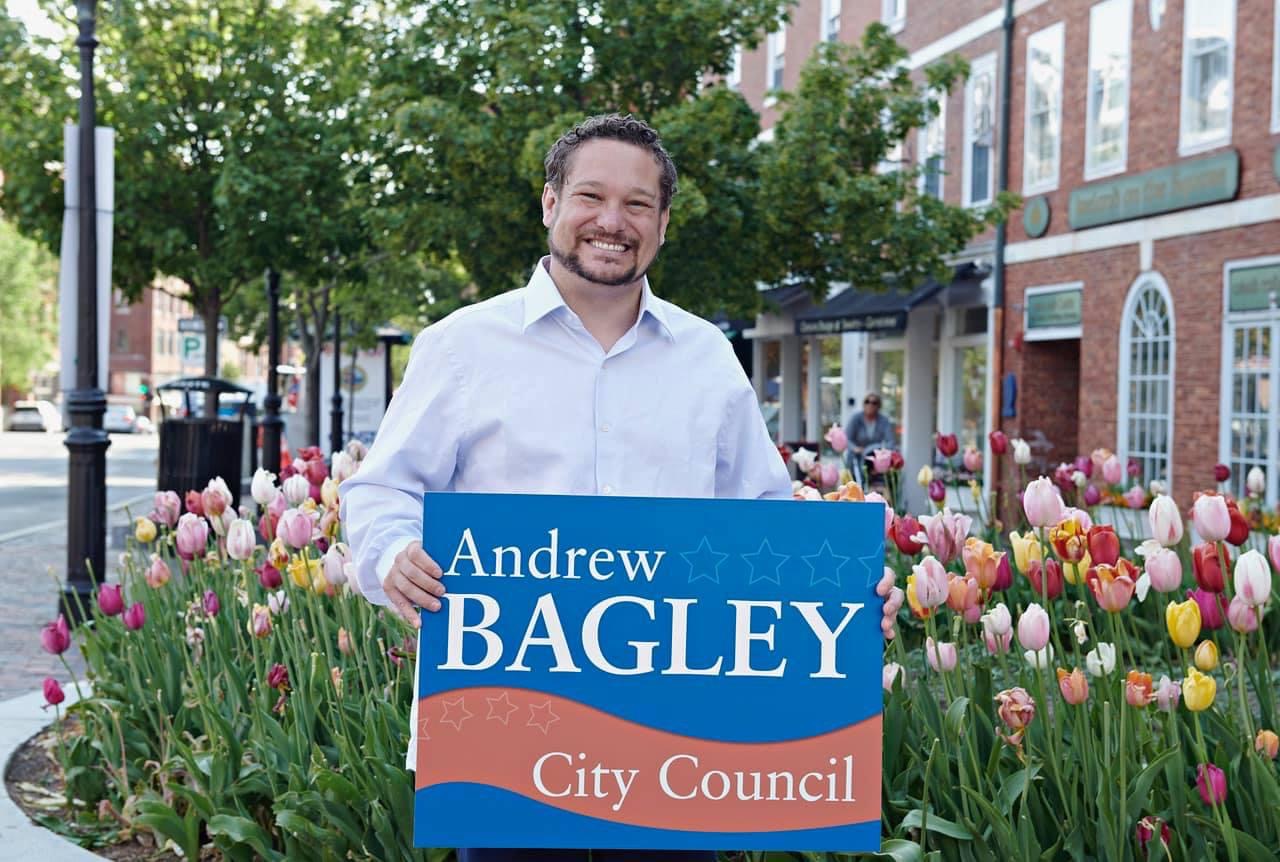 John Tabor
During his first term on City Council John has distinguished himself as a voice for reason. He listens, learns, and is willing to change his mind when presented with solid, persuasive arguments. He's been steadfast in his defense of ethical behavior, good faith, and civility.
In his second term, John has committed himself to:
Championing citizen engagement
Continuing stable and predictable budgets that protect our city's financial strength, maintain and improve our infrastructure and schools
Creating a greener Portsmouth for our children
Carefully managing development
Keeping our government ethical, honest, and transparent
Working with my fellow councilors on solutions
Follow John on Facebook.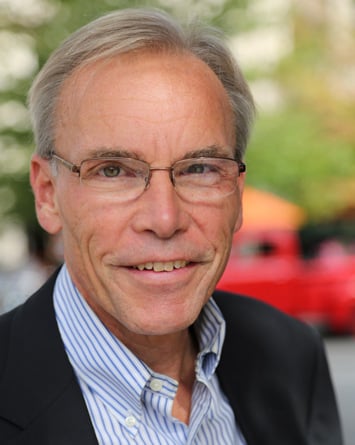 Andrew Samonas
We doubt any candidate has worked harder in preparing to run for City Council than Andrew. During the past two years, this 26-year-old, born-and-bred son of Portsmouth reached out to and met with dozens of city leaders, current and former. He learned about how our city works and sought their advice, sometimes hearing what he didn't want to hear but always learning and undeterred.
From the day he decided to run, he knew what to expect: how could a person in their mid-20s possibly have enough experience and skills to take on the responsibilities of a city councilor? Spend a few minutes with Andrew and he'll convince you that he can not only do the job but also excel at it.
Andrew is a successful young realtor with a difference:
He went to graduate school to study urban design and placemaking, perfect skills to help Portsmouth embrace its future.
He made his leadership mark during his years at Portsmouth High School, involving himself in Peer Leadership, Student Council, treasury management, and fundraising.
His civic engagement includes currently serving on the city's Conservation Commission, as a member of Big Brothers Big Sisters "Young Philanthropists for Mentoring" program, and as an assistant coach for PHS Varsity Boys Lacrosse team.
Follow Andrew on Facebook.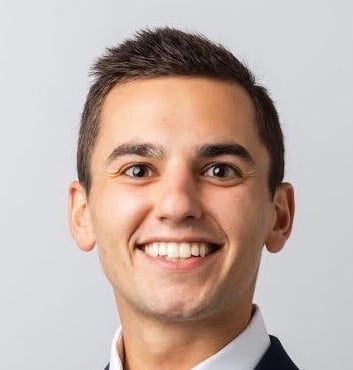 Josh Denton
As an Eagle Scout, a former Army officer, and a former City Councilor, Josh is a proven leader that has always believed in public service.
He fell in love with Portsmouth as a UNH undergraduate, thought about the Port City often while he was in the Army, and moved here in 2007, upon returning from Baghdad where as a Captain he served as a combat adviser to an Iraqi infantry battalion.
While waiting tables downtown, Josh earned his Master of Public Administration from his alma mater in 2009 and then attended UNH Law to become an attorney when the Post-9/11 GI Bill went into effect. Upon graduating in 2012, he returned to waiting tables at Flatbread and successfully passed the bar exam.
After an unsuccessful bid for City Council in 2013, Josh joined the Sustainability Committee. In a huge upset, he went on to defeat popular incumbent Esther Kennedy by twelve votes in 2015. As a City Councilor, Josh championed numerous successful individual initiatives from creating the All Veterans Tax Credit to a curbside compost pilot program to conceiving, recruiting, and chairing our Renewable Energy Committee.
After his re-election in 2017, Josh led the adoption of Portsmouth's Renewable Energy Policy and a framework to help the City government, residents, and businesses all become a Net Zero Energy Community. He also continued his successful individual initiatives from doubling the Disabled Veterans Tax Credit to mandating composting on city property to passing New Hampshire's only citywide Styrofoam ban.
After being one of five City Councilors to lose reelection in 2019, Josh remained extremely active in Portsmouth. Last year, while the City Council was slow to allow outdoor dining, Josh led the community driven, socially distanced, outdoor performance venue that gave artists a stage and jobs to service industry workers. Josh recently became Commander of our local Veterans of Foreign Wars Post after it was suspended. Unlike neighboring posts that no longer exist, he brought it back to good standing, found it a new home, and led a number of new initiatives.
Josh rides his bicycle to his job at the Portsmouth Naval Shipyard where he represents the shipyard as a lead negotiator with the unions.
He can often be seen either walking his dogs downtown or letting them off leash at Haven or Goodwin Park. Josh has already begun going door to door on his bicycle asking for votes.
Follow Josh on Facebook.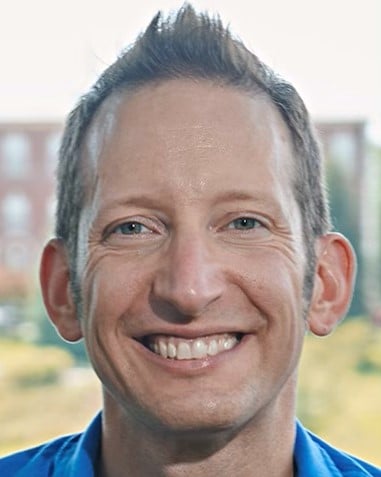 Vince Lombardi
Vince Lombardi and his family have lived in Portsmouth for 35 years. He and his wife Ellen raised two daughters who attended Portsmouth public schools and were active in sports, theater, and other community activities. He has a long history of service to the city. During the past 35 years he served on — and chaired — community boards including Prescott Park Arts Festival, Cross Roads House, the Joan G. Lovering Health Center and, most recently, the Portsmouth's Historic District Commission.
He says that contributing to his community is part of living in it. He believes his experience serving on local boards has allowed him to work with a broad range of people and difficult agendas. Over the years, he's been continually struck by the passion and diversity of Portsmouth residents, the beauty of the area and the vibrancy of the city. He wants to maintain and improve these qualities while keeping Portsmouth the "City of the Open Door."
Vince sees a Portsmouth that is evolving rapidly, creating excitement for some and concern for others. History is not stagnant; it is the record of change. As a City Councilor, he will work with residents and businesses to ensure Portsmouth retains its community values while it continues to grow. Above, he will do that with respect, civility and skill -- values that are essential to him.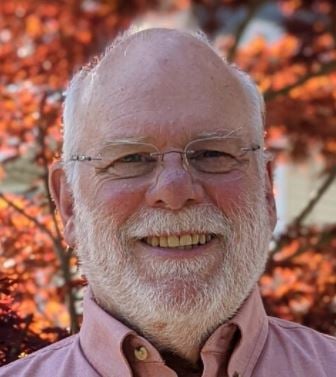 Rich Blalock
Rich is the third generation of the Blalock family to manage the Old Ferry Landing restaurant down by the tug boats. He comes from a family deeply rooted and invested in Portsmouth life. His father Jack Blalock has served the city on the council, most notably as mayor of the previous council. Like his father, Rich is fair-minded, committed to civility and respect for others, and a skilled listener. Rich is also a very accomplished athlete and now brings his experience and skills when he helps coach each generation of students to strive for success.
Experience
Born and raised in Portsmouth: lifetime resident and homeowner
Local small business owner—Old Ferry Landing Restaurant
Serving on City Recreation Board (4years)
Serving on Mayors Blue Ribbon Committee for Portsmouth Skatepark
Board member of Portsmouth Youth Football
PHS Football Coach, Little League Manager
Graduated top of class from PHS- 2001
Bates College—studied Economics and Math
Committed to
Preserving our city's unique historical and artistic environment
Sound fiscal management
Balancing growth with benefits for future generations
Controlled development that supports an inclusive economic community
Listening and respecting citizens-- making intelligent fact- based decisions
Making a positive difference as a servant leader by giving back to the people of Portsmouth