PORTSMOUTH CITY COUNCIL ELECTION
2021 CITY COUNCIL ELECTION IS
NOVEMBER 2.
Are You Registered?
You can register at the polls on Election Day but why wait?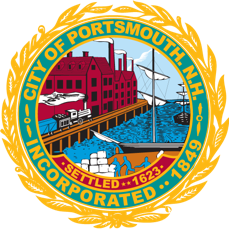 You can register at the City Clerk's office during regular office hours at City Hall:
Mon 8 am - 6 pm
Tues, Wed, Thurs 8 am – 4:30 pm
Fri 8 am – 1 pm
To register, you'll need to:
Present proof of identity, age, citizenship, and home address.
On Election Day, if you don't have proof, sign an attesting affidavit
Important Voter Resources
Information about wards, board of registrars, Election Day voter registration, Voting locations, registration, Voter ID law, State Senate and State Representative Districts, and additional remote/advance voting options.
Identify which ward you live in.
Find your ward here with more information about specific streets and house numbers here.
Find Our Where to Vote in Portsmouth
Ward 1
Ward 2
Ward 3
Ward 4
Ward 5